Queen celebrates 65th anniversary of ascension to the throne - Reading in the News Mon 6 Feb
06 February 2017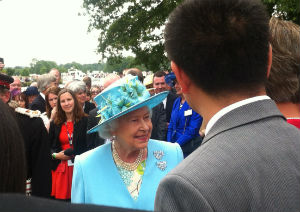 Here is a round-up of the latest news coverage featuring the University of Reading.
Royal anniversary: Professor Kate Williams (History) spoke about the 65th anniversary of Queen Elizabeth II ascending to the throne, on 6 February 1952 on BBC Radio Berkshire (2 hrs 9 mins 48 secs).
Intensive land use effect: Research led by the University of Reading (Ecology and Evolutionary Biology) showing how intensive land use combined with climate change impacts on bird and butterfly communities in the UK was discussed on BBC York (43 mins 33 secs) and BBC Humberside by a Natural England spokesperson. Read our story here.
Protein crop trials: Farming.co.uk reports research trials supported by Dr Hannah Jones (Food and Nutrition) looking at the viability of growing organic proteins for animal feed.
Motivation study: Get Reading covered research by Dr Kou Murayama (Psychology) showing that the perception still exists in society that rewards, such as cash bonuses, motivate people, despite evidence that they do the opposite. Read our news story here.
Other coverage:
Revd Mark Laynesmith, University of Reading Anglican Chaplain, gave his latest 60-second sermon to BBC Radio Berkshire (48 mins 17 secs) on Sunday
The University's campus security team was praised by firefighters in a brief report on Get Reading about students being rescued from a lift in Windsor Hall
Get Reading also reported on deductions made from student accommodation deposits in 2015/16 for various reasons, such as damage