Bob Allies and Stephen Greenberg appointed visiting professors of Architecture
07 February 2017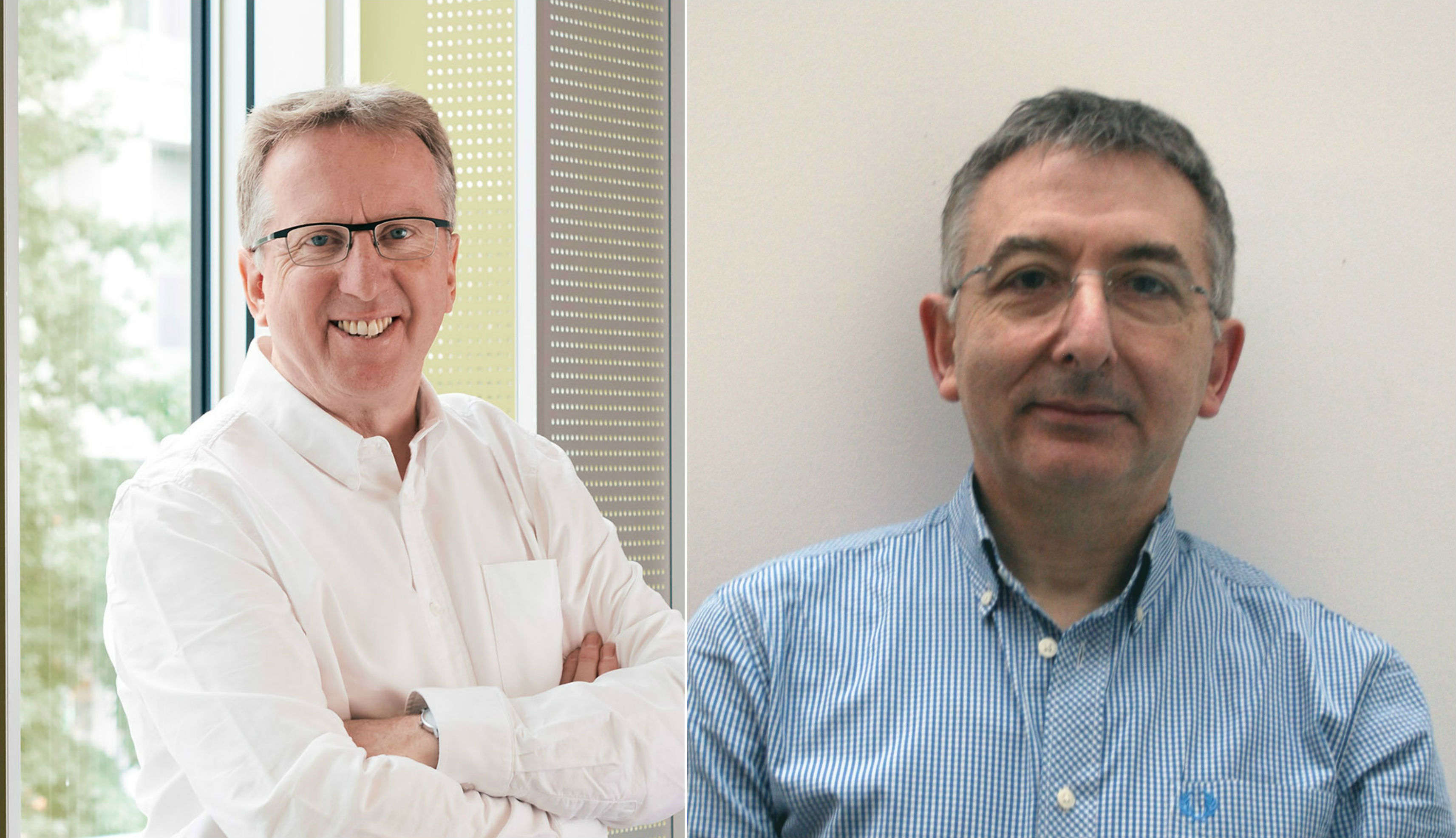 Bob Allies OBE, founding partner at Allies and Morrison, and Stephen Greenberg, founding director of Metaphor, have been appointed Visiting Professors of Architecture at the University of Reading.
The University's new School of Architecture, which opened in September 2016, has a strong emphasis on working with industry to give students real world experience of 'live' projects. Coupled with the strength of expertise at Reading in areas such as environmental engineering, urban design and sustainable cities, graduates of the BSc Architecture degree will develop the crucial skills required to work in the modern building design industry.
Bob Allies
Bob is an integral part of the School of Architecture at Reading. He was involved in initial discussions to found the School and is part of the industry advisory group that comprises leaders from architecture practices and the construction industry, which has been formed to provide comment and advice to the School as it develops.
Lorraine Farrelly, Head of School and Foundation Professor, said: "The appointment of Bob Allies as a visiting professor offers exciting possibilities. To be working alongside the founding partner of one of the most influential architecture practices in the UK will offer our students inspiration and provide us with an important reference point as we develop our practice-based research agenda."
"As a School, one of our ambitions is to be part of the discussion around the future of architecture and public space in and around Reading. Bob has considerable expertise in urban design projects and, as Chair of the South East Design Review Panel, will be well placed to help us achieve this ambition."
Bob Allies said: "I am delighted to be joining the new School of Architecture as Visiting Professor at this early stage in its life. The opportunity to establish a new school with its own unique identity is very rare, and the aspiration of the school to align itself closely to practice - and to the other associated construction disciplines - is particularly interesting. The fact that I grew up in Reading, and that as a practice we are very involved in the future evolution of the town centre, makes it only more intriguing."
Stephen Greenberg
Stephen brings to Reading a wide range of experiences across the built environment, from designing buildings to working extensively in the cultural and heritage sector on museums, exhibitions and the master-planning of heritage buildings and landscapes. His work crosses the boundaries between architecture, design, communication and economic planning.
Professor Farrelly said: "We are excited to announce Stephen Greenberg as our second visiting professor. His vast experience and multi-faceted approach to the architecture profession will help our students develop different skill sets and explore alternative career pathways within the industry.
"Stephen has been working with us to develop an innovative approach to teaching students about the possibilities within architectural practice and he brings a unique perspective of the profession."
Stephen Greenberg said: "I am delighted to accept this opportunity to work with the University of Reading in creating a new school of architecture. Sitting within an internationally recognised research group, which includes the full range of built environment disciplines, students will benefit from an interdisciplinary education. I look forward to supporting this new generation of architecture students."
Bob Allies and Stephen Greenberg will be visiting professors at the University of Reading until the 2019/20 academic year.
ENDS
----
Notes to editors
Bob Allies OBE, founding partner at Allies and Morrison, has previously held visiting professorships at the University of Edinburgh, University of Maryland and University of Bath. He has previously been a member of the Faculty of Fine Arts at The British School at Rome, where he was, as an early career architect, awarded the Rome Scholarship. He has co-authored books on the work of his practice and on urban design including Allies and Morrison 1: Monograph and The Fabric of Place. In 2016, he was the recipient of an OBE for services to architecture and the Premio Selinunte from the Italian Association of Architecture and Criticism.
Stephen Greenberg is the founding director of Metaphor. He was previously Editor of the Architects' Journal, a partner at international practice DEGW, and a founding partner of Greenberg & Hawkes Architects. At Metaphor, he has worked exclusively in the cultural sector. He has previously taught at the University of Cambridge, the University of Nottingham, The Scuole Normale Superiore in Pisa and for many years in the department of Museum Studies at the University of Leicester. He has published numerous articles on architecture and design, co-authored DEGW's monograph Design For Change and contributed research papers to University of Leicester publications on museum making.