From chocolate tasting to the House of Commons Speaker – Reading in the news Weds 8 Feb
08 February 2017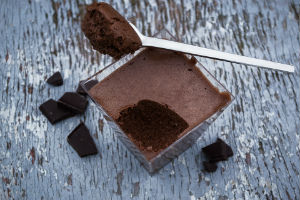 Here is today's round up of media coverage for the University of Reading.
Become a professional chocolate taster: This dream job is currently being advertised by Mondelēz International, which is based on the Whiteknights campus. Multiple nationals have picked up the story including The Telegraph, The Daily Mail, City AM, Metro, The Independent, ITV News and The Sun.
Bercow visit to UoR: House of Commons Speaker John Bercow visited Reading last week to give a talk to Politics students where he rehearsed his opinions on Trump's visit to the UK, which have been widely reported in the media this week. Dr Mark Shanahan (Politics) speaks to BBC Radio Berkshire and The Wokingham Paper reports.
How to help climate scientists: A blog on Forbes on the topic of how citizens around the world can help tackle climate change was supposedly inspired by Dr Ed Hawkins (Met), and features a quote from him also.
HR challenges: Prof Andrew Kakabadse (Henley Business School) is quoted in this HR Magazine article, saying that effective board governance is a massive challenge to HR.
In a Roman classroom: Dutch history site Historiek.net features an article on Prof Eleanor Dickey's (Classics) book on the everyday school life of Roman children.
Top supermarkets: Dr Steve Musson (Geography & Environmental Science) talks to BBC Radio Berkshire about the fact that Aldi has overtaken Co-op as the fifth biggest supermarket in the UK, and more general changes to market share in the sector.
Creativity in education: Dean of Henley Business School South Africa, Jon Foster-Pedley, has written an opinion piece for MBA.co.za on whether or not the current education system is suppressing creativity in students who don't perform so well academically.
Recruitment campaign for Henley SA: Henley Business School South Africa's growth over the past 12 months has prompted a recruitment drive dubbed "Giants Wanted" in search of four talented candidates. MBA.co.za reports.
Digital literacy: Dr Mary Dyson (Typography) has co-authored a new book, Digital Fonts and Reading, on the subject of vision and reading, including perspectives on type design practice. Phys.org covers the news.
New Polio vaccine: Reading has been involved in a project funded by the World Health Organisation to identify new ways to provide vaccines against polio, which do not require the growth of live virus for their manufacture. Thisdaylive features the news.
Other coverage:
Reading is listed among several institutions to have been involved in a study that has shown that students who enjoy or take pride in maths have better long-term achievement in the subject. Phys.org reports.
Spend Matters UK/Europe features an article on the Future Purchasing Category Management Survey report, which includes statistical analysis undertaken by Prof Marc Day (Henley Business School).
Japanese website Gunosy.com covers the study on motivation and reward that Dr Kou Murayama (Psychology) was involved in.