The truth on Bercow's comments, winding down to retirement, and mythbusting Glastonbury: Reading in the News - 14 Feb
14 February 2017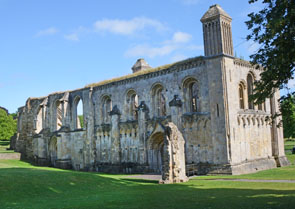 John Bercow: Further coverage of comments by Speaker of the House of Commons, John Bercow, who spoke to Politics students at UoR on Feb 3rd. In our video of a Q&A, Bercow revealed that he voted remain in last June's EU referendum, as well as commenting on US President Trump's travel ban.
Dr Mark Shanahan (Politics), who organised the event, has written a blog available here and posted on the Huffington Post. Articles also appeared in the Mirror, Mail Online, Telegraph, Express, Scotsman, and the Reading Chronicle; and comment pieces on the news were included in the Mail, iNews, New Statesman, Spectator and Herald Scotland. Broadcast coverage of the news included Sky News (including All Out Politics which discussed comments dismissing the idea of a second referendum) and local BBC.
See our news story here.
'Wind-down' into retirement: Research from the University of Reading found that part-time work and bridging jobs could support older workers to improve wellbeing as they move into retirement. The Business Magazine reports on the study, which was commissioned by the What Works Centre for Wellbeing.
Teacher shortage: BBC Berkshire held a discussion on the future of teaching and the experiences of teachers around the region, which included comments by Dr Helen Bilton (IoE) who spoke about the experiences of training teachers.
Precision Agriculture: ESRC have covered news of UK research being showcased at a conference held in the US. The AAAS conference will include a presentation by Professor Richard Tiffin (Agrimetrics) about the use of big data in agriculture.
Sensory-tested toiletries: Wholesalemanager.co.uk reports on a new line of toiletries have been launched, which were tested using the UoR sensory panel and MMR.
And finally…
Glastonbury mythbusting: A repeat of Have I Got News for You includes a mention of research by Roberta Gilchrist (Archaeology) about the real history of Glastonbury Abbey. Read our news story here.