Brexit and human rights, autism research in India, and should we debate right wing extremists? Reading in the Media - 15 Feb
15 February 2017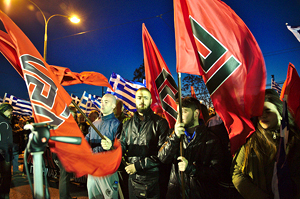 John Bercow: Further coverage of comments by Speaker of the House of Commons, John Bercow, who spoke to Politics students at UoR on Feb 3rd – in the Daily Mail, Express, and Business Insider. See our news story here.
Should we debate right wing extremism? Dr Daphne Halikiopoulou (Politics) asks whether it's better to debate or no platform extreme right wing views in a post on The Question.
Autism research in India: Medical Xpress and Health Medicine Network covered the announcement that Dr Bhismadev Chakrabarti (PCLS) has been awarded a grant by the Medical Research Council to look at low cost screening techniques for use in India.
Brexit and Human Rights: Dr Ruvi Ziegler has written a blog for the Oxford Human Rights Hub about Article 50 and the rights of non-UK EU citizens rights.
Ted Malloch: Politics Home covers comments by Prof Ted Malloch (HBS) on the European Union.
In other news:
P

rof Andrew Godley (HBS) is quoted in an article in ECNS looking at how Chinese investment in the UK is creating local jobs.
UoR Agriculture graduate Brian Miller to be judge at the UK Dairy Show, in Smallholder.
Image credit: Golden Dawn members at rally in Athens, 2015, DTRocks, commons.wikimedia, CC-BY-SA.4.0