Neighbourhood Planning "burdensome" yet almost one in six communities now shaping local housing strategies
16 February 2017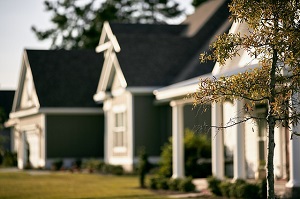 Volunteers who produce neighbourhood plans for housing and their local environment still find the process burdensome, according to latest research from the University of Reading.
More than 2000 communities representing over 8 million people have now signed up to be actively involved with Neighbourhood Planning (NP) to shape the way their communities will develop in the future. However, in a national survey of people involved in producing plans conducted by planning experts, 92% of respondents who give up their free time felt that the process was burdensome, although more than half would undertake the process again.
Professor Gavin Parker, Professor of Planning Studies at the University of Reading said:
"Our latest research has shown the extent to which some of the volunteers involved in Neighbourhood Planning are making significant commitments to help shape their local areas, often spending well over two years with the support of local authorities and consultants.
"While neighbourhood planning now reflects about 15% of the population, there are still some significant issues to be addressed including the range of take-up, the added value of the process and the robustness of the Plans produced". Some of these issues are being addressed through the recent Housing White Paper.
Key points
While most (92%) felt neighbourhood planning was burdensome, just over half of respondents indicated that they would undertake the process again knowing what was involved and a large majority indicated that they would recommend the process to someone else.
The most common complaint was the length of time needed to complete a Plan which remains an issue, typically well over two years, but as in 2014, the majority of respondents reported that they had overcome the difficulties encountered, very often with the aid of consultant support. Local authorities are still seen as having a key role to play given the range of skills and technical factors needed to produce a neighbourhood plan. Most agreed that the 2014 report was right to recommend that the Duty to Support neighbourhoods placed on local authorities needs to be clarified.
A number of changes at the key stages of neighbourhood planning were suggested, and these centred around support and guidance as well as ensuring that local authority engagement with NP was appropriate - which also reflects the 2014 recommendations.
Participants also wanted assurance from government about the longevity and durability of their neighbourhood plans.
Related research led by Prof Parker also shows that many areas have experienced much weaker or slower take-up of neighbourhood planning and those that are active tend to be in more affluent areas.
<!--[if !supportLists]-->

The latest report produced by Prof Gavin Parker and colleagues working in Real Estate and Planning at Henley Business School explored how neighbourhoods were faring. The study involved 52 interviews with communities who were well advanced with neighbourhood planning and a sample of local authorities, and follows the User Experience of Neighbourhood Planning report, produced in 2014.

A summary is available at:
http://www.reading.ac.uk/web/files/UoR-NPUR-Exec-Jan17.pdf

Professor Gavin Parker has published a blog on the recent Government white paper available here.

Further academic work by Professor Gavin Parker is available on request.

Full citation:

Parker, G. and Salter, K. (2016) 'Five years of neighbourhood planning: a review of take-up and distribution', Town and Country Planning, 85(5): 181-188

Neighbourhood Planning was first outlined as part of the Government's stated commitment to transferring power to local communities as set out in the Localism Act (2011), some reforms to neighbourhood planning are currently emerging in the Neighbourhood Planning Bill.