The health benefits of blueberries and atmospheric rivers explained: Reading in the news Tues 21 Feb
21 February 2017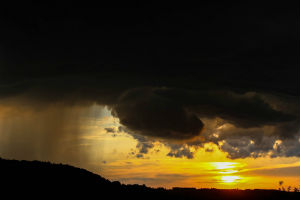 Wild blueberries can boost young people's mood: Consuming flavonoid-rich foods such as wild blueberries can have a significant positive effect on young people's mood, a University of Reading study has found. BBC Breakfast covers the news and Prof Shirley Reynolds (Psychology) is interviewed on BBC Radio 5 Live and BBC Radio Berkshire. Read our news story here.
John Bercow: The Telegraph covers the failed motion to oust House of Commons Speaker John Bercow, referencing his visit to the University of Reading where he admitted to voting remain in the EU referendum to Politics students.
Atmospheric rivers: Prof Richard Allan (Met) provides expert comment for this article in International Business Times UK on why atmospheric rivers lead to extreme rainfall and extreme winds.
Neighbourhood Planning: Research by Prof Gavin Parker (REP) about attitudes to neighbourhood planning covered in Housing Excellence. Read our news story here.
Other coverage:
Dr Lisa Methven (Food) is leading a project investigating the effects of reducing the fat contents of food on feelings of fullness and satiety by looking at the mouth-gut-brain model. This is part of wider research into fat reduction, high protein foods and new product development strategies. Food Navigator reports.
Visiting professor Dominic Swords (Henley Business School) is giving a talk next week on the impact of Brexit on the UK events industry. Incentive Travel reports.
UoR graduate Claudia Canales Holzeis writes a piece for Biosciences for Farming in Africa on the relationship between plants and microorganisms found in soil.