Benefits of breast milk, and why Ranieri should have been sacked sooner! - Reading in the news Mon 27 Feb
27 February 2017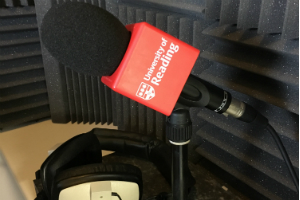 Here is today's round-up of media coverage featuring the University of Reading.
Nutrition research: The Secrets of Your Food on BBC Two featured a range of demonstrations carried out in the University of Reading's Food and Nutritional Sciences labs to show the nutritional benefits of various foods.
Football managerial sackings: Professor Adrian Bell told BBC World Service Radio (5 mins 53 secs) about the delicate balance sporting integrity with a business outlook, following the sacking of Claudio Ranieri as Leicester boss. Read research led by Professor Bell on the right time to part with a manager here.
UoR Malaysia one year on: The first anniversary of the opening of the University of Reading Malaysia campus was discussed by Vincenzo Raimo, Pro-Vice Chancellor for Global Engagement, on BBC Radio Berkshire (2 hrs 1 min 49 secs).
Vitamin D deficiency: TrueViralNews.com reports eight surprising signs to look out for to see if you might be Vitamin D deficient, featuring Reading human nutrition research.
Personal data consent: Bloomburg BNA quotes Ardi Kolah, program director at Henley Business School, on guidance for businesses on using customers' personal data.
Protecting historic castle: Archaeologists from the University of Reading carried out tests at Hartshill Castle, in Warwickshire, to check if using SmartWater to prevent theft of stones there would harm them, Nuneaton News reports.
Other coverage
The launch of the Ladybird Books archive in the Museum of English Rural Life was covered by BBC South evening news
Dr Ed Hawkins (Meteorology) comments on a Nature paper examining how long human-caused climate change has been impacting on the planet, in this story on Gas & Electricity. Read Dr Hawkins' own research on this subject here
The University of Reading's response to comments made by a Reading councillor about the ReadyBike scheme were covered by cycling news site Road.cc
Reading's 35% carbon emissions reduction achievement was covered by UniversityBusiness.co.uk. Read the full story here
Independent Education Today reports on a science symposium on alternative energy, featuring Matthew Smith, student demonstrator in Construction Management and Engineering, from Reading as a speaker