New Year Honours, protein hype, and three-parent babies: Reading in the News - Tues 3 Jan
03 January 2017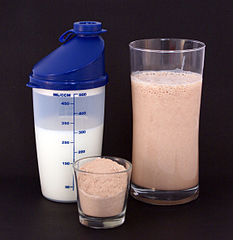 New Year Honours: Prof Ros Richards (ISLI) has been recognised with an OBE for services to language support for international education in the New Year Honours list, covered in Times Higher Education, GetReading, Reading Chronicle and Gov.uk. Read our news story here.
Protein hype: Nutrition experts including Dr Danny Commane (Food) say high-protein products unlikely to provide the benefits that is suggested, as reported in the Guardian.
Weather Forecasting and Farming: Radio 4's Farming Today looks at the ways farmers use weather forecasting, and spoke to Dr Rob Thompson (Met).
Bird Feeders: A study led by Dr Mark Fellowes (BioSciences) has found that feeding birds during spring may be unintentionally harming them, as reported by the Express, Phys.org and GetReading. Read our news story here.
Three-parent babies: Prof David Oderberg's (Philosophy) comments on mitochondrial donation are covered in a Prospect Magazine article on whether the therapy is "business as usual?"
Italian bank faces €8bn shortfall: Dr Andreas Hoepner (HBS) spoke to the BBC World Business Report and BBC Radio 4 about the European Central Bank's estimate of Italian bank Monte dei Paschi's requirements to mend its finances.
Politics in 2017: Dr Mark Shanahan spoke to BBC Radio Berkshire about Brexit, Theresa May and the challenges in the year ahead.
In other news:
BBC Radio 4 spoke to Dr Lucy Newton (HBS) about the history of women investing in shares.
Dr Ruvi Ziegler (Law) interviewed for a TLV1 (Tel Aviv) podcast about Israeli migration law.
James Wong's Alternative Country Garden on BBC Radio 4 includes a mention of UoR's agricultural librarian looking at seed catalogues.
The University's Director of Catering, Matt White has been named in top 20 public sector influencers, in University Business.
Continuing coverage of a study on the health benefits of champagne covered in Harpers Bazaar and Marie Claire.
BBC Wiltshire spoke about Dr Jim Leary's round mounds study and the discovery of Skipsea Castle as a unique 2500 year old mound. Read our news story here.
Dr Mike Garrett (Agriculture) also spoke to BBC Wiltshire about the impact of pollinators on agriculture and finance. Read our news story here.
Reading Chronicle report on a Historic England list of unusual protected listings, including UoR's URS Building.
Boxing Day sales will give us an idea of the state of the economy, Dr Steve Musson (Geography) told BBC Radio Berkshire. Dr Musson also discussed the redevelopment of Bracknell town centre (BBC Radio Berkshire).