Why office 'cake culture' is NOT bad for your health - Reading in the news Weds 4 Jan
04 January 2017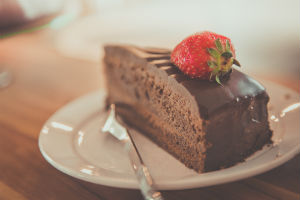 Here is a round up of media coverage for the University of Reading for Wednesday 4 January 2017.
Cake culture: Dr Gunter Kuhnle (Food) spoke to BBC Radio Berkshire about the dangers of overemphasising one element of your diet. This follows calls by dentists to avoid office 'cake culture' and their suggestion of the associated impact on obesity and oral health.
IMAGINE: Letter in Greenwatch Dhaka from Reading graduate Professor Zahidul Haque, commending the IMAGINE campaign launched by UoR last year.
Shipping finance: Review of The International Handbook of Shipping Finance, which includes a chapter by Dr George Alexandridis, Director of Shipping Programmes at ICMA Centre.