Trump: 'Idiot' or the next Ronald Reagan? - Reading in the news Thurs 5 Jan
05 January 2017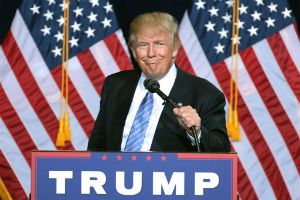 Hereis a round up of the latest media coverage featuring the Uniuversity of Reading:
2017 in politics: Prof Ted Malloch (HBS) appeared on BBC Newsnight to discuss President-elect Trump, Brexit and the year ahead in world politics.
Robot farmers: News report on future techniques in farming, including comments by Dr Alistair Murdoch (Agriculture) who leads a research project on using robots to control weeds, in the Scottish Farmer.
Predict the weather: Article on alternative New Year resolutions, featuring UoR's Met Department MOOC, Come rain or shine - understanding the weather, in Mature Times.
Undemocratic Human Rights law?: Prof Danny Nichol (Law) is cited in a Family Law Week comment piece on whether laws on human rights should be set by judges or Parliament.
Malaysian campus: Feature on the Scott Brownrigg design practice who designed the UoR Malaysia campus, in In Design Live.
In other news:
UoR graduate Patrick Brill, aka Bob and Roberta Smith, was awarded an OBE in the New Years Honours.