Leading food sector innovation, and how a former VC paved the way for LGBT law change: Reading in the News - 6 Jan 17
06 January 2017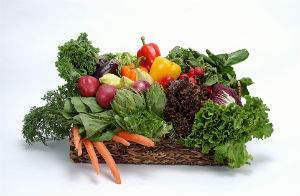 Food Innovation project: Coverage of the EIT Food partnership, which the UoR will play a leading role in. Coverage in Irish Businessworld, Farmers Journal Ireland, and Global Meat news. Read our release here.
What will a Trump presidency look like? Prof Ted Malloch (HBS) writes in HR Magazine about how he sees President-elect Trump's leadership style – and the impact it will have on business.
Vitamin D advice: Bangladesh News 24 reports on latest guidance over Vitamin D, including comments from Visiting Professor David Richardson (Food).
Lord Wolfenden: Blogger Queerstory Files discusses Lord Wolfenden, former UoR Vice-Chancellor, who chaired the Wolfenden Report which paved the way for the decriminalisation of homosexual acts in England and Wales.
In other news:
Coverage of a University open day including UoR in Thailand, in the Bangkok Post.