Weather centre appointment and £50m building revealed - Reading in the news Tues 10 Jan
10 January 2017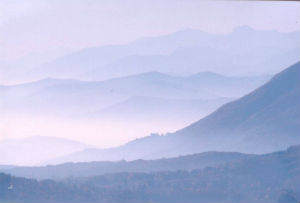 Here is a round-up of the latest media coverage featuring the University of Reading.
It all started in Reading: BBC presenter Bruce Parker, who was made an MBE in the New Year's honours, having presented the first ever Antiques Roadshow among other programmes, shared his memories of the University of Reading with BBC Radio Berkshire, (1 hr 12 mins 57 secs) as he did his postgraduate degree here.
Books of the year: Find out what book Vice Chancellor Sir David Bell chose as his favourite of 2016 in a list of scholars and senior sector figures compiled by Times Higher Education.
ECMWF appointment: Professor Alan O'Neill, Professor Emeritus in the Department of Meteorology at Reading, has been named as the new Chair of the Scientific Advisory Committee at the ECMWF (European Centre for Medium-Range Weather Forecasts), as reported on the ECMWF website.
HLS building plans: Reading Chronicle covered the plans for the University's new £50m Health and Life Sciences building.