Bees officially endangered, and graduate's work makes headlines - Reading in the news Fri 13 Jan
13 January 2017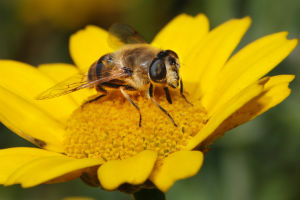 Here is today's round-up of media coverage featuring the University of Reading.
Endangered bees: Global Citizen quoted Professor Simon Potts (Agri-Environment) in its article on the 'small but mighty' bumble bee being placed on the endangered species list by the US Fish and Wildlife Service this week. Read more about Reading research on the threat to bees here.
Thundersnow: Video interviews with Dr Rob Thompson and Dr Jon Shonk (Meteorology) explaining what thundersnow is and why it is so hard to predict were used in Get Reading's coverage of Thursday's snowstorm. See our story and watch the videos here.
Graduate helping African farmers: A study looking at cassava productivity in farmers' fields in Kenya and Uganda, by Reading Environmental Biology graduate Claudia Canales Holzeis,was featured on the Biosciences for Farming in Africa website.
Winter birds and butterflies: A paper by Dr Tom Oliver (Biological Sciences) on winter birds and butterflies facing threats from habitat loss and climate change was featured on ITV East Anglia television. Read the story here.