Scientists ask Prime Minister to act on Trump climate policies
16 January 2017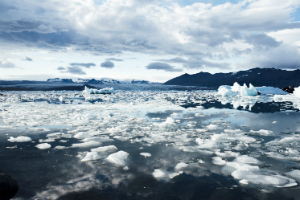 Some of Reading's leading climate researchers have called on the UK Prime Minister, Theresa May, to put pressure on the incoming US administration over its policies on climate change.
The scientists were among more than 100 leading lights in UK climate research to write to Mrs May, asking her to use Britain's 'special relationship' with the US to influence the incoming President, Donald Trump, and his new administration on climate change.
The letter raises concerns that the new US administration could undermine scientific efforts to measure the climate and international agreements aimed at curbing greenhouse gas emissions. News of the letter was reported by Reuters and the Guardian, among others.
The University of Reading is one of the world's leading centres for the study of weather and climate. Among those from Reading adding their signatures to the letter to Mrs May were:
Professor Richard Allan, joint head of the Department of Meteorology
Professor Nigel Arnell, professor of climate system science
Professor Ros Cornforth, director, Walker Institute
Professor Sir Brian Hoskins, professor of meteorology and Chair of the Grantham Institute, Imperial College London
Professor Catriona McKinnon, director, Leverhulme Programme in Climate Justice
Professor Ted Shepherd, leader, Climate Research Division
Professor Keith Shine, Regius Professor of Meteorology and Climate Science
The letter comes as Catriona McKinnon, professor of philosophy and Director of the Leverhulme Programme in Climate Justice at the University of Reading, has written a strongly-worded blog about President-elect Trump's stance on climate change - independently of the letter to the Prime Minister.
The President-elect has previously questioned the existence of climate change or suggested it is a Chinese hoax.
Professor McKinnon said: "Denying the existence of climate change caused by humans, in the face of all the evidence to the contrary, is not just scientifically illiterate. It is morally repugnant.
"The right way to condemn the climate denial of Trump and his cabinet is as endangerment of humanity."