No country more nervous than Mexico of a Trump presidency - expert commentary
19 January 2017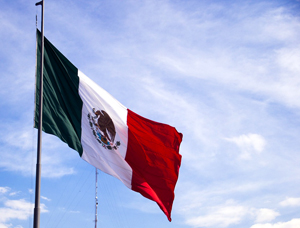 Dr Tom Long, Lecturer in International Relations and author of Latin America Confronts the United States provides expert commentary on the implications for Mexico following President-elect Donald Trump's inauguration on Friday:

"As Donald J. Trump is inaugurated as the 45th president of the United States of America, perhaps no country is more nervous than Mexico. The United States' southern neighbour has good reason for concern. Its economy and society are highly linked with the United States; Trump has shaken the very pillars of the relationship.

"By threatening to upend the North American Free Trade Agreement, the new president takes aim at the heart of Mexico's economic strategy. About 80 percent of Mexican exports go to the United States, ranging from oil to fruit to automobiles. Trump's highly publicised battles with companies that invest and outsource in Mexico attacks one of Mexican leaders' key plans for job creation.

"Perhaps most troubling of all, Trump's plans to deport millions of undocumented Mexican migrants and then build a border wall could tear apart the increasingly closely knit social fabric of communities that straddle the US-Mexican border. Trump does not hold all the cards, however. US exports to Mexico have nearly quintupled since NAFTA came into force in 1994, and US companies have huge stakes in the free flow of goods and services. Those corporations depend on a strategy of complex supply chains that is easily damaged by 'thickening' the border.

"Those powerful players will strongly oppose attempts to blow up the trade deal or impose border taxes. In the end, Trump risks harming US competitiveness and hollowing out a key Republic Party plank of free trade. While Trump has claimed his proposed border wall would shut off the flow of migrants and drugs, he is likely to be sorely disappointed. Migration from Mexico has dropped to net-zero in recent years; that so-called 'problem' has already been solved.

"Meanwhile, the United States depends heavily on cooperation with Mexican authorities to interdict drugs, halt human smuggling, and prosecute organized crime. Harsh economic, immigration, and border policies could worsen the domestic situation in Mexico, fueling migrants and strengthening drug cartel. Trump may find himself locked in a paradox. The harder he pressures Mexico to achieve his goals, the more he will undermine US interests in the country and at home."