Noam Chomsky, President Obama, and mice: Reading in the news - 20th Jan
20 January 2017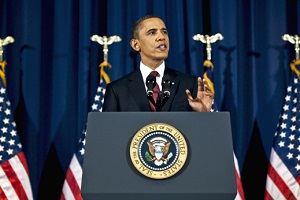 Here is today's round up of media coverage for the University of Reading.
Global temperatures: Prof Ellie Highwood (Met) and Prof Richard Allan quoted on BBC News and the Independent and in further coverage of rising global temperatures and why 2016 is expected to be the hottest year on record. Dr Ed Hawkins' (Met) climate spiral infographic is also included in the BBC News report. Expert commentary from UoR academics was published on our website here.
Obama's presidency: Dr Tom Long (Politics and IR) interviewed by the Press Association on about the outgoing President and what might have happened if Obama had achieved everything he wanted to.
Animal testing: BBC Radio 4 Inside Science covers discussion on the nature of animal testing, including comments from Prof Patrick Lewis (Pharmacy) who works on research into Parkinson's disease.
Noam Chomsky to visit University of Reading: GetReading and AltReading covered the announcement that Professor Noam Chomsky will be visiting Reading in May this year and giving the annual Albert Wolters Lecture. Read our news story here.
Thames Valley Science Park: Coverage of the topping out ceremony and the first tranche of tenants to move into the Thames Valley Science Park on ITV News and Insider Media. Our story is available to read here.
UoR wins grant for rainfall modelling: Dr Keri Nicoll (Met) spoke to BBC Radio Berkshire about the awarding of a grant at the Abu Dhabi Sustainability Week 2017 for research on the electrical properties of clouds and on rainfall modelling. The full story is on our website.
Thirty under 30: Forbes' list of 30 industry leaders under the age of 30 includes UoR TSBE graduate Marek Kubik, who successfully lobbied Parliament to build the UK's largest energy storage site.
In other news:
· Further commentary from Prof Ted Malloch (HBS) about a Trump presidency on Sky News.
<!--[if !supportLists]-->· Creative Review covers the a new typeface, Kinetic, created by two Reading graduates.
<!--[if !supportLists]-->· News of HEFCE's increased funding for University Museums is covered in Museum Association and University Business. Includes comment from Kate Arnold-Forster (Special Collections).
<!--[if !supportLists]-->· Further coverage of PSMI's Public Sector 100 which includes Matt White, Director of Catering at UoR and director of The University Caterers Association.