Toast, tunnels, and rock and roll: Reading in the news - 24 January
24 January 2017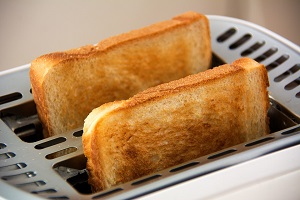 Burnt toast: Comments by Prof Don Mottram (Food) in the Mail, Buzzfeed, CNN, and other titles on the latest FSA guidance about home cooking and avoiding carcinogenic substance acrylamide. See further expert commentary from UoR here.
University marketing: Feature in Marketing Week which includes feature on a partnership between NME and UoR at Reading Festival last summer, and comments by Karen Smalley (MCE).
Stonehenge tunnel: Letter in the Times (scroll down) co-signed by archaeologists including Prof Nick Branch from UoR who worked on the Blick Mead site close to the proposed site.
Another year with no summer?: Dr Pablo Ortega spoke to BBC Radio Berkshire about latest research about the global impact of a volcanic eruption in the 13th century – and what it would mean for us today if a similar event happened. Read our news story here.
Brexit farming inquiry: Further reporting on a House of Lords inquiry into the implications of Brexit on UK agriculture in Farming Weekly. Professor Alan Swinbank (Agri) will speak in first committee session.
In other news:
<!--[if !supportLists]-->· <!--[endif]-->A Reading art graduate's work is being displayed in an Cambridge exhibition, reports Cambridge Network.