What does yesterday's ruling mean for Brexit, and are women more likely to burn out in STEM research? Reading in the News - 25 January
25 January 2017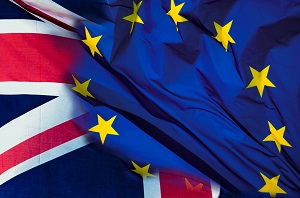 Women in STEM: Times Higher Education reports on research suggesting that women working in STEM research are "more likely to burn out". Professor emeritus Averil MacDonald, who challenges the research, is quoted.
Presidents past and present: Further coverage of an interview with Dr Tom Long (Politics and IR) by the Press Association on about the outgoing President's legacy, in the National Student. Further quotes and coverage about Ted Malloch (HBS) in the Evening Standard (Monday) and the Northern Echo about his potential role in the Trump administration.
Supreme Court ruling on Brexit: Dr Ruvi Ziegler's comments on the Supreme Court ruling over Brexit is covered in NewsDog. Read his blog here.
Pollution: Prof Bill Collins (Met) spoke to BBC Berkshire about the cause of high levels of air pollution in the South East.
Burnt toast: Comments by Prof Don Mottram (Food) in the Why4News, and other titles on the latest FSA guidance about home cooking and avoiding carcinogenic substance acrylamide. See further expert commentary from UoR here.
Massive volcanic eruption: Phys.org covered Dr Pablo Ortega's (Met) paper on the global impact of a volcanic eruption in the 13th century – and what it would mean for us today if a similar event happened. Read our news story here.
In other news:
<!--[if !supportLists]-->· The University Caterers Organisation (TUCO) have launched a Chinese cookbook, according to Cost Sector Catering. Includes comments by Matt White, Chair of TUCO and Director of Catering at UoR.