Trump "playing with fire" over Mexico relations - expert commentary
27 January 2017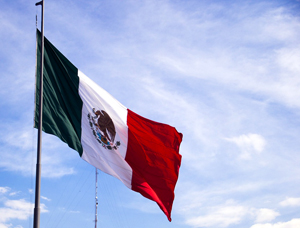 Dr Tom Long, lecturer in International Relations and an expert in Latin American politics said:
"One year ago, relations between the United States and Mexico were at historic highs, marked by cooperation on trade, counter-narcotics, and even aspects of immigration. But what a difference a year makes! On Thursday, Mexico's President Enrique Peña Nieto canceled a planned visit to Washington. His decision was spurred by Trump's continued promises to build a wall and -- against Mexican protestations to the contrary -- get the United States' poorer southern neighbour to pay for it.
"Trump's administration responded with vague intimations of slapping a 20 percent tax on imports from Mexico. While that might generate funds for a wall, US consumers and not Mexico would foot the bill through higher costs on everything from autos to avocados. Equally concerning, Trump's threats to deport millions of migrants could rip at the fabric of two closely interwoven societies.
"Though seemingly acting from a position of strength, Trump is playing with fire.
"First, major changes to the North American Free Trade Agreement will provoke howls from major US corporations in retail, manufacturing, and finance. Those businesses traditionally support Republicans, but an attack on trade will break the domestic political coalition.
"Secondly, the more Trump pressures Mexico, the worse the problems he proposes to solve will become. The Mexican peso has plunged to historic lows, leading to cost rises and protests. Economic desperation could fuel another wave of migration from Mexico, an ironic result because migration dropped to net-zero years ago. It also will strengthen the position of transnational criminal organisations, who will not be deterred from billion-dollar profits no matter how high the wall.