Making climate targets and tomatoes better: Reading in the News - 27 January
27 January 2017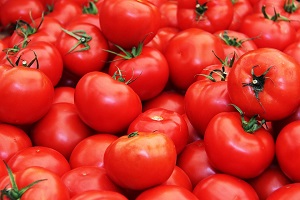 Climate change targets: Further coverage on Guardian, BBC News online of Dr Ed Hawkins' (Met) research on a better definition of the 'pre-industrial' period for climate change. Read our news story here.
Making tomatoes great again: New Scientist reports on research into the relationship between chemical composition and taste of tomatoes. The article mentions similar work by Carol Wagstaff (Food) into rocket.
Euro "collapse"…: Further articles on comments by Prof Ted Malloch (HBS) about the Euro in the Telegraph and Independent. The Evening Standard carries comments on a potential free trade deal outlined by the White House, and Prof Malloch spoke to BBC One's This Week programme, BBC News channel (11.30 in) and BBC London about the 'special relationship' between the US and UK, and his expected role as ambassador to the EU.
…and an uncertain future for the UN: Prof Rosa Freedman (Global Development) writes in The Conversation about the threat of President Trump's recent executive orders to the future of UN peacekeeping, and maternal and reproductive health operations.
Acrylamide-free crisps? Dr Stephen Elmore (Food) spoke to Food Navigator about the marketing of certain snacks as free from the carcinogenic compound acrylamide.
Protecting post-war university buildings: Architects Journal feature on examples of brutalist architecture being protected, including the URS building listed last year.
Obituary of oriental music pioneer: Telegraph (£) carries an obituary for Eric Taylor, former UoR music lecturer, who was a pioneer of oriental music.
Marden Henge: Dr Jim Leary (Archaeology) spoke to BBC Wiltshire about his excavation work at Marden Henge, the largest Neolithic henge enclosure in the UK, located in the Vale of Pewsey near Devizes.
Threat to winter birds: Correction from yesterday's report - Further coverage of a study led by Dr Mark Fellowes showing some bird and butterfly species are disappearing thanks to a combination of climate change and habitat loss was covered widely, in BBC Wildlife.