African migrants in Israel and Eleanor of Aquitaine – Reading in the news Tues 4 July
04 July 2017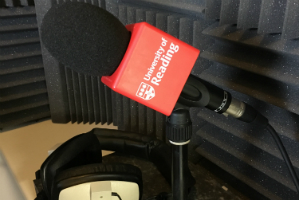 African migrants in Israel: Dr Ruvi Ziegler (Law) provides expert comment for this article in Reuters on the topic of a new tax that has been introduced in Israel for migrant African workers, and analyses the true meaning behind why this tax has been introduced. Article syndicated on The Daily Mail and Middle East Monitor.
Eleanor of Aquitaine: Prof Lindy Grant (History) has written an article for History Extra on Eleanor of Aquitaine, one of the medieval world's most powerful women.
Archaeology Field School: Amanda Clarke (Archaeology) talks to BBC Radio Wiltshire (1 hour 10 mins in) about the Field School taking place at Marden Henge this summer - described as the 'Glastonbury for history'.
Other coverage: