Why climate change may impact short-haul flights and discussing sex robotics – Reading in the news Weds 5 July
05 July 2017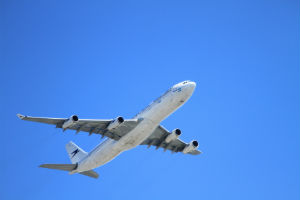 Climate change impact: Prof Paul Williams (Met) is quoted within this article in The Washington Post on why rising temperatures will impact short haul flights. The article is syndicated across multiple state news providers.
Sex robotics: Emeritus Professor Kevin Warwick is interviewed for BBC Radio Berkshire's breakfast show on the increase of robots being produced to simulate sex.
Architecture exhibition: That's Thames Valley TV feature a piece on the School of Architecture's first public exhibition of students' work, as well as the wooden structure, which was built in collaboration with award-winning architect and broadcaster Piers Taylor.
Heat waves: An article on the persistent heat waves that are starting to become a feature of summer for many countries in the western hemisphere features comment from Prof Ed Hawkins (Met). The original article was written for Spanish website El Pais and syndicated on MSN Spain.
Other coverage:
An article in National Geographic Indonesia explaining corona mass bursts from the sun features research and comments by Dr Mathew Owens (Met).
The Fiji Times Online syndicates a Reuters story on the new tax that has been introduced in Israel for migrant African workers - featuring comment and analysis from Dr Ruvi Ziegler (Law).
An article on the International Atomic Energy Agency's (IAEA) website discusses the Disaster Risk Reduction and International Law Symposium that took place at the University last week, convened by the School of Law and the Walker Institute.