House of the dead, and could coffee be good for your health? Reading in the news - 12 July 17
12 July 2017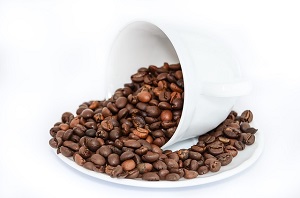 Pewsey burial monument: Widespread coverage of the discovery of the remains of a Neolithic burial monument in Pewsey Vale by the Archaeology Field School. Dr Jim Leary and Amanda Clarke (Directors, Field School) are variously quoted on the BBC News website, BBC West, BBC Berkshire, Daily Mail (featuring our video), The Times, Telegraph, Mirror, MSN, and Yahoo News. Read our news story here.
Language learning: The original article in the Conversation by Prof Suzanne Graham (IoE), picked up by local media, suggested that the majority of the English population do not speak any foreign languages, based on research that shows children are more likely to grasp other languages if they are taught them at an early age.
Unconscious bias: Prof Ginny Gibson (Deputy Dean, HBS) has hosted a panel looking at unconscious bias against women in business at Henley Business School Africa. The event, covered in The New Age, includes quotes by Gibson and panellist Old Mutual Investment Group business development executive Arthi Rabrikisson.
Captains of industry: A Financial Times Business School report mentions a study being conducted by HBS academic about the effectiveness of good storytelling.
Food news: Dr Gunter Kuhnle (Food) is quoted in an article in ORF.at about a large study of coffee consumption being potentially beneficial for health. In addition, A "healthy alternative" to sugar has been tested at the Flavour and Sensory Science Centre based in Food and Nutritional Sciences, reports the York Press, and a further report on research that shows blueberries increase cognitive ability is in the International Business Times.
Dog at graduation: Further coverage in the Reading Chronicle about the University of Reading extending an invitation to the pet dog of a family to attend graduation as an assistance dog for a graduate's sister. Read our story here.