Animal research in 2016 by University of Reading
13 July 2017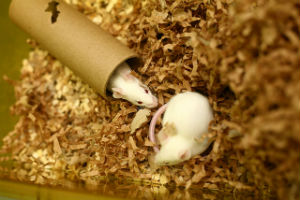 The University of Reading carried out 3,388 regulated procedures on animals in 2016 for research purposes, figures show.
The figures were published today as the Home Office released statistics showing that 3.94 million procedures were carried out in total across the UK in 2016.
Find out more about animal research by the University of Reading >>
Reading's use of animals mainly involves mice and rats, for research into new treatments for human conditions such as cardiovascular disease and epilepsy.
The University also carries out some regulated procedures using farm animals, including sheep and cows, for example as part of research into reducing the environmental impact of agriculture.
The total number of animal procedures in 2016 involved the following species:
Mouse: 76%
Rat: 19%
Cow: 5%
Sheep: less than 1% (15)
Llama: less than 1% (6)
The total figure represents a 5% increase on the 3,224 procedures carried out by the University in 2015. Almost all of the increase was due to an increase in procedures on mice. The number of rats, cows and sheep used fell.
All the figures are published online, in keeping with Reading's commitment to transparency about its animal research. The University is a signatory of the Concordat on Openness on Animal Research, along with more than 100 other universities, research institutes, charities and research funders.