Unearthing history, championing citizen rights, and how to answer those tough job interview questions: Reading in the News - 14 July
14 July 2017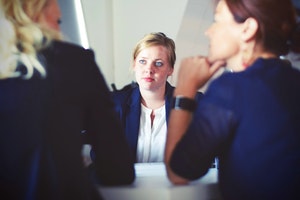 Pewsey burial monument: News of the discovery of the remains of a Neolithic burial monument in Pewsey Vale by the Archaeology Field School continues to receive widespread coverage, including Archaeology News Network, Archaeology.org, Live Science, Utah Standard News. An aerial picture of the excavation also featured in the Guardian's picture of the day. Read our news story here.
Roman fortlet: BBC Radio Norfolk (42 mins in) spoke to Dr Mike Fulford (Archaeology) about the discovery of a Roman fortlet underneath a church in Reedham.
Climate change effect on air travel: Forbes have reported on a new study into the impact of climate change on air travel. Dr Paul Williams (Met) is quoted in the article.
EU citizen rights: Dr Ruvi Ziegler (Law) has co-authored an article for New Europeans on the rights of European citizens, published alongside a report calling for unilateral guarantees to secure the rights of EU citizens in the UK and UK citizens elsewhere in the EU.
New Portuguese state minister: Ana Teresa Lehmann, who read for a PhD in Economics at Reading, has been named as the new Portuguese Secretary of State for Industry. The news is reported in Visao and Economia Online.
Job interview questions: Management Today has run a list of the 10 toughest job interview questions and how to answer them, with quotes from Graham Philpott (HBS).
Other news:
<!--[if !supportLists]-->· An awards evening for the Thames Valley 250, sponsored by HBS, honoured some of the top companies in the Thames Valley region, in Business Magazine.
· El Espanol have produced a list of the beneficial properties of flavonoid-rich blueberries, including a 2009 UoR study into cognition.
· A study on parabens and breast cancer is reported in Milenio.com.