The truth about our sugar habit, and can you touch the Queen? - Reading in the news Thu 20 July
20 July 2017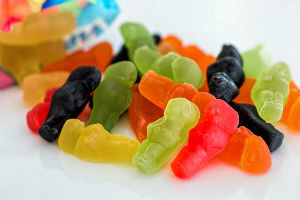 Here si today's media coverage round-up for the University of Reading.
Sugar consumption study: A research paper by Dr Gunter Kuhnle (Food and Nutritional Science) that suggests people are eating far more sugar than they realise or admit to is featured in The Times. Read our news story here.
Royal insight: Professor Kate Williams (History) is quoted by the Evening Standard in a feature on how strict the etiquette is about physical contact with the Queen, after Canada's Governor General touched her arm as she walked up some steps in London.
Reading storm: Professor Giles Harrison (Meteorology) explained the weather processes that brought torrential rain and thunder and lightning to Reading and other parts of the country on Tuesday on BBC Radio Berkshire (1 hr 12 mins). He also touched upon his research on manipulating rainfall in the Middle East, funded by a UAE Rain Enhancement program. Read our news story on that here.
The fact the University of Reading's weather observation site recorded the highest rainfall in the UK on Tuesday evening was mentioned in reports in the Guardian, Mirror, Get Reading, MSN and Yahoo News on the continuing clean-up in Cornwall following severe flooding resulting from the storms.
Pewsey archaeology school: The University of Reading's Archaeology Field School is coming to an end, for the final time in Pewsey. Director Dr Jim Leary told BBC Radio Wiltshire (1 hr 1 min 25 secs) about the findings made on the site this year. The station also heard from supervisor Sarah Lambert-Gates about her experience on the site. Read our news story about the Neolithic burial mound being investigated by the team here.
Other coverage
Wales Online reports that the University of Reading now awards a higher proportion of first class degrees, with one in four students now achieving the top award. BBC Radio Berkshire also ran the story in its news bulletins.
Today Online features research by Professor Paul Williams (Meteorology) showing severe air turbulence will more frequently affect flights in the future due to climate change. Read our news story.
An iCrowd Newswire article on the importance of protecting bees mentions a University of Reading review (Agri-Environment) of bee numbers and diversity.