Can we expect record rainfall in future winters? – Reading in the news Tues 25 July
25 July 2017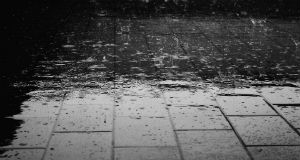 Here is today's round up of media coverage for the University of Reading.
Can we expect record winter rains?: Using a supercomputer to simulate extreme weather conditions, the Met Office has found that there is a 34% chance that Britain could see record rain falls in the comings winters, raising fears about major flooding. Prof Richard Allan and Prof Len Shaffrey (Met) explain how and why weather and climate models are so important for understanding the probability of extreme weather. Articles feature in The Guardian, The Independent, The Sun, Yahoo News UK, Metro, The Mirror, The Daily Star and other national, international and regional publications.
Top 50 student halls in the UK: Wessex Hall at the University of Reading is ranked 21st in the UK for student halls, according to a survey by StudentCrowd. London Evening Standard, Times Higher Education and Business Insider report.
Other coverage: