Record rainfalls, reducing methane and is coffee good for us? – Reading in the news Weds 26 July
26 July 2017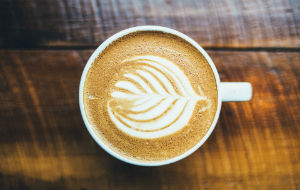 Can we expect record winter rains?: Using a supercomputer to simulate extreme weather conditions, the Met Office has found that there is a 34% chance that Britain could see record rain falls in the comings winters, raising fears about major flooding. Prof Richard Allan and Prof Len Shaffrey (Met) explain how and why weather and climate models are so important for understanding the probability of extreme weather. The story, which has also featured in the Guardian, The Independent and other national and international media outlets, is picked up by The Daily Mail.
Why do we lose our appetite in hot weather?: For the Daily Mail's health section, Dr Gunte Kuhnle (Food) explains why people may eat less when the weather is warm.
Is coffee good for us?: A recent research study found that drinking coffee can have health benefits. However, Dr Gunte Kuhnle (Food) is less optimistic that the results of the study show a genuine link between drinking coffee and living longer, and believes more research needs to be done to determine the exact link. The Oman Observer features the story.
Reducing methane emissions in cows: Dr Chris Reynolds (Centre for Dairy Research) talks to BBC Radio Berkshire (40 mins in) about the University's research into how animal feed can help reduce methane emissions in cows.
UoRM graduates ready for the next chapter: Malaysian media outlet The Star carries a story featuring comments from those who just graduated from the University of Reading Malaysia (UoRM), talking about why they chose UoRM and how it helped them prepare for their future careers.
Top 50 student halls in the UK: Wessex Hall at the University of Reading is ranked 21st in the UK for student halls, according to a survey by StudentCrowd. Following other national coverage, Cosmopolitan features the story.
Other coverage:
Emeritus Professor Vernon Heywood was among a group of 20 botanical science experts to leave their handprint at a memorial park in Shenzen. The aim of the park is to raise awareness of the need to conserve plants for the future. Shenzen Daily covers the story.
A team of students from the UK are entering the world's biggest biology competition - International Biology Olympiad. The four students chosen to represent the UK are said to have been training at the Natural History Museum, Kew Gardens, Reading School and the University of Reading ahead of the competition. ITV.com covers the news.
The University is listed amongst a number of organisations working on a project to determine what baseline we should be working from to ensure the planet doesn't heat up more than 2 degrees, as per the Paris Climate Change Agreement targets. The story is featured on Futurity.