How is 'smart grass' going to save the world? Reading in the news Thu 27 Jul
27 July 2017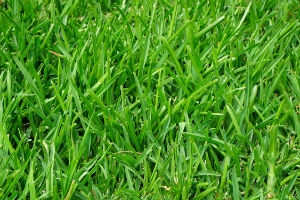 Here is today's round up of media coverage for the University of Reading.
Microchipping employees: Emeritus Professor Kevin Warwick has said that 'UK firms should follow American company's lead and offer staff microchips.' It comes after Wisconsin firm Three Square Market offered to implant tiny identification devices in all of its workers hands for free. Professor Warwick, who experimented with microchipping his own arm in 1998, said the technology could boost security by only allowing certified staff access to certain files or areas. He also said the chips could be used instead of a passport, helping reduce airport customs queues while making it easier to identify people. London Evening Standard, The Express, CSO Online, Appsforpcdaily.com and Express Newsline feature stories.
How smart grass can help save the planet: Dr Chris Reynolds (Centre for Dairy Research) is featured on BBC South about the University's research into how giving cows certain types of grass can help reduce methane emissions and the amount of saturated fatty acids in milk. BBC Berkshire Online also feature the story.
US sanctions on Russia: Dr Mark Shanahan (Politics) was interviewed by Russia Today on the US sanction on Russia and what impact they may have on US/Russia relations.
Renewable energy: Dr Phil Coker (Engineering) gave BBC Berkshire (49 mins 40 secs) his reaction to the news that petrol and diesel cars will be banned in the UK from 2040, including how the required electricity will be provided.
Campus Central to become a Co-op: Campus Central, at the heart of the Whiteknights campus, has now closed for business and, following a significant refurbishment, will re-open as a Co-op in September. GetReading covers the news. Read our story in full here.
Statistics – tougher standards for the P value: Nature reports that scientists are increasingly worried that scholarly literature is littered with unreliable results. Now, a group of prominent researchers is claiming that this is down to weak statistical standards of evidence for claiming new discoveries. They believe the threshold for results that are deemed 'statistically significant' is too high, producing too many false positives. Prof Tom Johnstone (Psychology) argues that lowering the threshold could result in statistically significant studies being unpublished.
Whey protein powder may cut the risk of heart disease and stroke: A study carried out last year by Ágnes Fekete, a researcher at the University of Reading, found that people could reduce their risk factors of heart disease and stroke by drinking protein supplements normally favoured by bodybuilders. The study has been picked up by Knowridge Science Report. Read our story in full here.
Reading's gay rights heritage: On the anniversary of the Sexual Offences Act 1967, this article in The Art Newspaper says that in addition to Oscar Wilde, Reading has another connection to the progression of gay rights – the Wolfenden Report, which was written by the then vice-chancellor of the University of Reading Lord Wolfenden. The report paved the way for the introduction of the Sexual Offences Act.
Other coverage:
Prof Jonathan Gregory (Met) is recognised as a Fellow of the American Geophysical Union, reports the Los Alamos Daily Post.
The University is co-hosting a science session for children at the Cheltenham Science Centre this summer, writes Gloucestershire Live.