Trump and climate change, a house for the dead, and the Spanish Inquisition: Reading in the News - 2 June
02 June 2017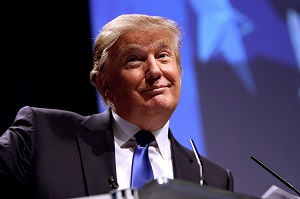 Paris agreement: Prof Chuks Okerere (GES) spoke to France 24, TRT World, and BBC Berkshire (1hr 48 mins in) prior to the announcement that US President Trump would seek to exit the Paris agreement on climate change. Prof Okerere's comments and other expert opinions from the University of Reading can be found here.
House of the dead: An article for Forbes reports on the excavation of a Neolithic burial 'house of the dead'. The project in Iraq has been overseen by Professor Roger and Dr Wendy Matthews (Archaeology) and may provide a very early example of elaborate burial rituals during the Neolithic period as humans moved from foraging to farming.
Lasting changes in Education: Vice-Chancellor Sir David Bell writes in the Church Times about how effective leadership in schools will lead to lasting change, and asks whether we should be optimistic or pessimistic about education and the General Election.
Silchester: Prof Michael Fulford (Archaeology) is quoted in a Times article about British roman archaeological sites to "explore this summer" including Silchester.
The Spanish Inquisition: Dr Rebecca Rist (History) writes in the Tablet (£) reviewing a new book which explores the Spanish Inquisition and the role of Queen Isabella of Castile.
Maths teaching: Dr Vincent Trakulphadetkrai (IoE) was interviewed by Hello Thailand about his upbringing in Thailand and his work on Maths through Stories, which aims to develop tools for using creative storytelling to improve maths skills in schools.
Reptile zoo: Reading Chronicle cover the RUSU says Relax campaign for students which included a reptile zoo. RUSU Welfare Officer Pip Oppenheimer is quoted.
Other coverage:
University Business carries a comment piece by UoR Director of Catering Matt White on how catering changes during conference season.
Dr Christian van Nieuwerburgh (HBS) offers advice on positive behavioural change in an article for Friday Magazine.
HowDesign promote the MA Typeset Design course in an article on a guide around tools for type design.
Image credit:Gage Skidmore, Donald Trump, 2011, accessed on

Flickr

. CC BY-SA 2.0.

<!--[if !supportLists]-->