Culture, climate change and cannabis - Reading in the news 5 June
05 June 2017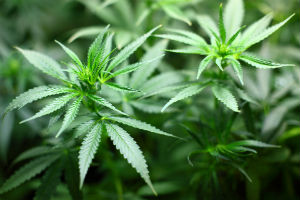 Here is today's round-up of media coverage featuring the University of Reading.
Film, Theatre and TV show: The Reading Chronicle reports on the Year 2 Film, Theatre and Television degree show at the University last week, where each of the students' short films was screened.
Paris agreement: Professor Chuks Okereke (GES) explained to BBC Radio Berkshire (34 mins) why he is so 'baffled' by President Trump's announcement that the US will pull out of the Paris Agreement on climate change. Read more reaction from Reading academics here, and see an overview here of some of the Reading climate science at the heart of the Paris Agreement.
BAME political support: Dr Mark Shanahan (Politics and International Relations) was interviewed on BBC Radio Berkshire (10 mins 55 secs) about the support offered to black and ethnic minority groups by the various political parties ahead of the General Election.
Election trends: Former Reading academic Alan Renwick (Politics and International Relations) is quoted in an article on Czech website ParlamentniListy on the task facing the Conservative party to increase its majority as planned in the upcoming General Election.
Climate change and gardening: The Herald Scotland reports on a study involving University of Reading scientists (Agri-Environment) revealing the impact climate change will have on UK gardens in the future.
Henley Business School recognition: Henley Business School has been recognised by the AACSB, the largest accreditation body for business schools, as one of the best in the world, UniversityBusiness.co.uk reports.
Cannabis tests: Cannabinoids tests carried out by the University of Reading (School of Pharmacy) showed that the chemicals, found in cannabis plants, can increase or decrease appetite in those that ingest them, reports Herb website.
Culture awards: Reading Chronicle reports that the University of Reading's ArtLab project (Best Education Project) and Sundara Karma's RUSU concert (Performance of the Year) were both named as finalists in the Reading Cultural Awards 2017. Toby Davies, who wrote a play about Henry I with Reading Between the Lines, has received support from the University's History department, and is also a finalist. The finals will be held on 29 June.
Other coverage