Captain Cyborg has a new Russian rival - Reading in the news Tue 6 June
06 June 2017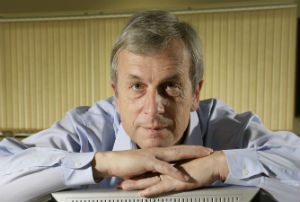 Here is today's round-up of media coverage of the University of Reading.
Student canvassing: BBC Radio 4 Today programme spoke to members of the University of Reading Conservative Association about their phone canvassing. Theresa May's husband Philip thanked members of the public supporting the Conservative election campaign on Facebook, including the students.
Cyborg rival: A Russian man has had a compass implanted in his chest which vibrates when he faces north, True Viral News reports. The article mentions Professor Kevin Warwick at the University of Reading (Cybernetics), who pioneered such technological implants by experimenting on his own body and became known as 'Captain Cyborg'.
Chocolate aroma: Brazilian news site JornalJoseensenews.com reports research involving scientists from Reading (Food and Nutritional Sciences) that showed fruit seeds contain compounds that can produce chocolate aromas normally obtained from cocoa beans. Read the study here.
Other coverage