Expert comment: Trump to roll back Obama-era Cuba deal
12 June 2017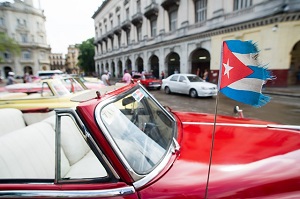 Dr Tom Long, a US-Latin American international relations expert from the University of Reading has provided the following commentary ahead of an expected announcement by President Donald Trump this week on US relations with Cuba.

Dr Tom Long said:

"President Donald Trump is expected to make a major announcement regarding US policy to Cuba in Miami on Friday. He will likely reverse important aspects of President Obama's historical December 2014 opening to the island, perhaps reinstating more stringent restrictions of Americans' ability to travel to Cuba.
"Re-establishing ties with Cuba enjoyed broad public support and has been popular with US farmers and businesses who have sold goods and made significant investments. The policy change even enjoyed support from most Cuban-Americans, especially younger voters. However, it continues to be a sore point for Cuban-American hardliners who see closer ties as placating the Castro dictatorship.
"One of those Cuban-Americans, Senator Marco Rubio, appears to have wielded outsize influence on the policy shift. Trump's own views on Cuba were ambiguous but seem to have shifted. Before his presidential campaign, Trump's business sounded out opportunities on the island. More recently, he has taken a harder line and indicated that his position overlaps with Rubio's.
"Why might Trump upend a foreign policy popular with business elites, including many Republicans, and much of the public? As the outlines of the Cuba policy shift have become clearer, Rubio has increasingly defended Trump from the charges in the Senate's investigation into the Trump campaign's ties with Russia.
"Many see an implicit pact between a beleaguered president and the Florida senator. Trump might perceive Cuba policy as low risk, but a reversion will complicate US relations with much of Latin America while opening the door to greater Chinese and Russian influence."