Reading nutrition expert appointed to advise Europe on additives
14 June 2017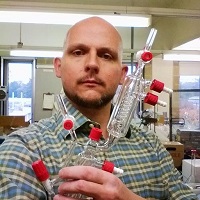 An academic from the University of Reading has been appointed to an expert panel looking at food additives for the European Food Standards Agency.
Dr Gunter Kuhnle, a nutritional epidemiologist who is investigating new methods to measure dietary intake, has been invited to join the Panel on Food Additives and Nutrient Sources added to Food (ANS) tasked with looking at what we add to our food. Recent rulings by the EPSA have included finding that aspartame – an artificial sweetener - is safe for consumption.
Dr Gunter Kuhnle said:
"It's an honour to join the EFSA panel for food additives and to bring my expertise and experience to future rulings on what we add to our food. The recent ruling on aspartame gives a good flavor of the important work that the EFSA is involved in, and I am savouring the opportunity to work alongside colleagues from across Europe to deepen the collective understanding of additives that could make a big difference to how we eat."
The European Food Standards Agency provides scientific advice for the European Union, and is made up of panels of experts across the food chain, including animal feed, GMO, and pesticides.
The link between sugar and obesity has been an area that Dr Kuhnle has been working on. In a major publication in 2015, Kuhnle suggested a strong link between the consumption of sugar and obesity, and warned about the misrepresentation of data that underplays the link.
Further details about the Panel on Food Additives and Nutrient Sources added to Food can be found on the EFSA website here.