Round mounds, Brexit and why champagne is good for your health – Reading in the news Weds 14 June
14 June 2017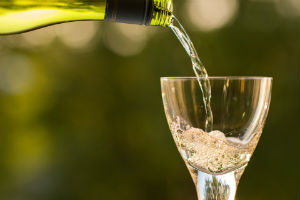 Archaeology project: Further reports on the archaeological analysis of Forbury Hill, in Forbury Gardens, Reading, on BBC South. The team will now carry out radiocarbon analysis on the sample taken from the mound to date it. This was the last in a series of 20 mounds around the UK being investigated by the team. Read our story on the previous mound in Slough here - they story is also featured in the Slough Observer.
Brexit plans in disarray: Dr Jonathan Golub (Politics) provides expert comment on Theresa May's position on Brexit, following the results of last week's General Election. Solo News reports.
Top 1% claim: New Straits Times features a story on the ASA ruling over the University of Reading's claim it is in the top 1% of universities worldwide, and explores how this impacts on British universities with overseas campuses.
Drinking champagne is good for your health: True Viral News is running a story on research from the University of Reading which found that having champagne three times a week can prevent the onset of dementia and Alzheimer's
Paris Climate Agreement: Prof Nigel Arnell (Meteorology) is quoted with this article on what the Paris Climate Agreement actually is, explaining his optimism for what the deal could achieve. P2P Foundation reports.
Other coverage: