Discussing the implications of a hard Brexit – Reading in the news Thurs 15 June
15 June 2017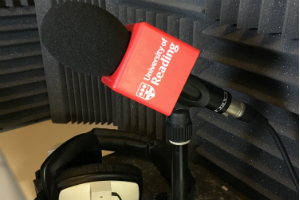 Hard Brexit threatens UK collapse: "Following the Conservative's General Election win, Treasury figures warning that a hard BREXIT could cost up to £66bn are just the tip of the iceberg," says Professor Nada Kakabadse (Henley Business School) in this article for EU Business.
Open data and the agricultural industry: Reading is listed among the institutions that founded the Agrimetrics Centre, which is leading the way on 'big data' sharing, helping the agricultural industry to tackle global issues, such as the growing population, climate change and challenges to energy and fertiliser production. Proagrica reports.
Good lab practice: Dan Fernbank, Energy & Sustainability Manager at Reading, presented at the S-Lab/UKSPA Conference in York last month demonstrating the University's fume cupboard upgrade project that saved the University £315,00 per year. Cleanroom Technology reports.
Archaeology project: A team led by Dr Jim Leary (Archaeology) has discovered that a 20 foot high hill in the centre of Slough is actually a rare Anglo-Saxon monument. The story is featured in a mid-week news round-up in the Windsor Express.
Other coverage: