Wind power, language GCSEs, and Football Manager: Reading in the news - 16 June
16 June 2017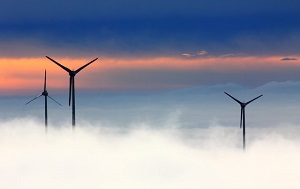 UK wind power: Research has found that the UK wind power sector didn't suffer during winters as previously thought. Visiting Professor Brian Hoskins (Met) is quoted, in ReNews.biz, MyScience and a range of regional publications.
Sea level rise: Prof Jonathan Gregory (Met) has contributed to a POST (Parliamentary Office of Science and Technology) briefing on future sea level rise.
Modern Foreign Languages: A Schools Week article looking at the regional variation in Modern Foreign Language GSCE take up includes a comment by Prof Suzanne Graham (IoE).
General Election: Prof Rosa Freedman (Law) is quoted extensively in an 'in conversation' about the UK election results, in EU Reporter.
Football Manager: Irish Times reports on the man behind the successful video game Football Manager. The article notes that Tom Markham studied for a PhD in Football Finance at Henley Business School.
Young farmers: Farmers Weekly's young farmer of the year finalists include Agriculture graduate Robert Greenow.
Obituary: The Telegraph (£) carry an obituary for conservationist David Hoyle. Hoyle, who spent much of his career protecting African forests, studied Human Geography at Reading.
Forbury Mound: Further coverage of the Archaeology dig conducted at Forbury Mound in Reading Town Centre by Dr Jim Leary, by That's Thames Valley TV.