Protecting our crops, and Trump's new Cuba policy - Reading in the news Mon 19 June
19 June 2017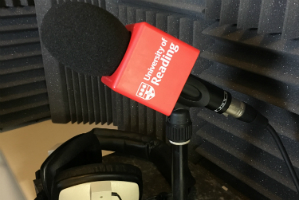 Please see below today's round up of media coverage featuring the University of Reading.
Education policy: Schools Week ran a comment piece by Sir David Bell, Vice-Chancellor, about whether education policy should be based on "evidence or values".
UK wind power: Further coverage of research which has found that the UK wind power sector didn't suffer during winters as previously thought. Visiting Professor Brian Hoskins (Met) is quoted in SUV Systems, Portsmouth News, Phys.org, 4c Offshore.
Crop protection: BBC Radio 4's Farming Today visited the Agriculture department and found out about the latest trends in crop protection.
Greek debt crisis: Prof George Alexandridis (ICMA Centre) spoke to BBC World Business Report about the latest news on financial struggles in Greece.
Cuba: Dr Tom Long (Politics and IR) provided expert commentary on US President Donald Trump's policy announcement on relations with Cuba, in CBS, Travel wire news, and Junior College news.
Sushi: A video with UoR student Katherine Law (Food), who was part of the team that won the UK Ecotrophelia competition for food product development, on Food Manufacture.
Wheat variability: SeedQuest and Phys.org have reproduced our news story about new research into the impact of climate change-induced hot and cold spells on seed quality in wheat.
Also in the News: