Why queueing at a checkout could become a thing of the past - Reading in the news Mon 26 June
26 June 2017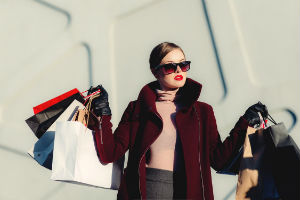 Here is today's round-up of media coverage of the University of Reading.
Space weather threat: Research by Professor Matthew Owens (Meteorology) on the structure of solar eruptions from the sun and how this affects our understanding of their movement through space is reported by Daily Mail, Science World Report, Breitbart, the Irish Sun, Health Medicine Network, From Press, Rocket News and Newsline.
Shopping technology: Henley Business School professor of strategic marketing, Professor Moira Clark, is quoted in an article on Raconteur about new technology that allows customers to pay for items in shops simply by picking them up, removing the need to queue up at a checkout.
Lake temperatures: Inside Climate News reports Reading research (Meteorology) focusing on rising lake surface temperatures due to climate change, resulting in algae blooms that can poison drinking water.
Autism and music: Dr Fiona Knott (Psychology) spoke to BBC Radio Berkshire (53 mins 20 secs) ahead of a public event on Monday morning revealing how people on the autistic spectrum sometimes demonstrate strong musical talent.
EU citizen rights: Politico.eu quotes Reading zoologist Dr Joanna Bagniewska (Biological Sciences) on how Brexit will affect Europeans living in the UK.
In addition, Dr Ruvi Ziegler (Law) spoke to Sputnik radio about Theresa May's announcement on the rights of EU citizens in the UK being welcome, albeit late.
Catering science: Matt White, Director of Catering, Hotel and Conference Services at the University of Reading, spoke to University Business about how university caterers prepare for the conference season.
Other coverage