Exploring the link between autism and musical talent - Reading in the news Tue 27 June
27 June 2017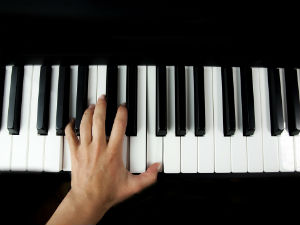 Here is today's media report of coverage featuring the University of Reading.
Music and autism: BBC South Today ran a news piece on the University of Reading's new Autism Centre (Psychology), which has received funding to investigate a link between autism and musical ability. Read our news story here.
Solar eruptions: Research showing that the movement of eruptions from the sun are less predictable than previously thought (Meteorology) has now also been reported by the Express, IFL Science, International Business Times and My Express. Read our news story here.
Dairy science: A report of a London conference entitled 'Dairy and Health: the Evidence Explained', which took place on Monday, is reported by New Food Magazine, where Professor Ian Givens (Food and Nutritional Science) is quoted as one scientist arguing against the assertion that milk and dairy are bad for health. Read more about Reading research on dairy food products and health here.
Sea ice melt: Mongabay runs a feature looking at how summer sea ice melt is predicted, and work by Reading scientists (Meteorology) to make these predictions earlier than ever before. Read our news story here.
Other coverage
The first cohort of students taking the BA Accounting degree jointly run by UoR and the Beijing Institute of Technology have celebrated their graduation. Read our news story.
Climate Science PhD student Mark Richardson is quoted in a feature in Science Mag on how internships can help expand the skills learnt through academia