Genes aiding child development, and anti-perspirant cancer risk - Reading in the news Wed 1 Mar
01 March 2017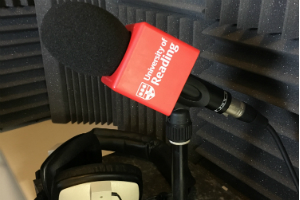 Here is the latest new coverage featuring the University of Reading.
Child development: Studies carried out by the University of Reading, among other institutions, show that training for mothers on building an attachment with their children can have a particularly positive effect on children with a certain gene. This is reported by Medical Xpress, Health Medicine Network and Money News, and features on EurekAlert science news website for journalists.
Brexit sentencing reform: Professor Paul Almond from Reading (School of Law) was a speaker at the Westminster Legal Policy Forum, reports SHP Online. Professor Almond explained his research on health and safety regulation, and potential changes to sentencing once Britain leaves the EU.
Airline climate impact: Research involving Professor Keith Shine and Dr Emma Irvine (Meteorology) on how minor redirections of airline flights could help reduce climate change was reported by Electronic Specifier. Read our news story here.
Anti-perspirant cancer risk: The link between antiperspirants and breast cancer, the subject of research at Reading (School of Biological Sciences) in recent years, is explored in this News Dog article. Read more about the research in our story here.
Other coverage:
Press Portal reports on the Huawei ICT Academy, the UK arm of which is run by the University of Reading and Henley Business School, sending three talented students from South Africa to China to take part in a laboratory challenge.