Law of finders keepers explained, and the importance of sex in science - Reading in the news Thu 2 Mar
02 March 2017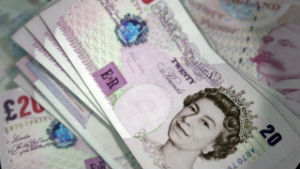 Here is the latest round-up of media coverage featuring the University of Reading.
Theft law: Professor Paul Almond (School of Law) explained the law that led to a woman in Stoke being convicted of theft after keeping a £20 note she found on the floor on BBC Radio Berkshire.
Sex in science: The importance of gender in science, both in terms of experiment subjects in animal testing and the scientists that carry out such work, was explored by Dr Joanna Bagniewska (Biological Sciences) in a post on L'Oreal UNESCO Women in Science blog.
New Ladybird Books illustrations: Design Week ran an article on the relaunch of the Ladybird Archive at MERL. Design Week also featured the addition of the illustrations in the new Climate Change book in its '5 things to look out for in March' list. Read our news story about the archive and the university's involvement in the Climate Change book.
Europe's new nationalism: Dr Daphne Halikiopoulou (Politics and International Relations)wrote a blog for the London School of Economics and Political Science blog.
Dinosaur decline: Evidence showing the dinosaurs were in decline for 40 million years before the asteroid hit features in an article by Professor Michael Benton, a co-author on the paper with Dr Manabu Sakamoto (Ecology and Evolutionary Biology) on The Conversation. Read more about the research, which was cited as one of the most influential studies of 2016.
Other coverage
Scottish press, inc Scottish Sun, continue to cover research by Dr Mathew Owens and Professor Mike Lockwood (Meteorology) that suggests the Northern Lights may not be visible from the UK in decades to come. Read our story here or watch a video of Dr Owens explaining the findings here.
Photo credit: cosmix via Pixabay