Why milk intolerance occurs and reaction to the Vauxhall takeover – Reading in the news Tues 7 March
07 March 2017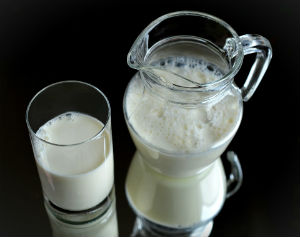 Milk intolerance: Prof Ian Givens (Food) is featured in this Food Unwrapped episode which looks at milk intolerance and the different factors behind why it can occur.
Peugeot buyout of Vauxhall: Dr Andreas Hoepner (Henley Business School) talks to BBC Radio 5 Live about the much anticipated Vauxhall takeover - why General Motors wanted to sell, what PSA Group stands to gain in terms of competing against VW and how Brexit will impact the deal. The interview was syndicated across regional radio stations around the UK, including BBC Radio Scotland and BBC Radio Ulster. Prof Hoepner is also quoted in a CNN Money article, which has been syndicated across multiple news sites.
Autism research in India: Dr Bhismadev Chakrabarti (Psychology) spoke to BBC Radio Asia about receiving a grant by the Medical Research Council to look at low cost screening techniques for use in India. Read our news story here.
Rising sea levels in Europe: This article in EconoTimes on how Europe's coastal cities will be able to cope with rising sea levels references research from scientists from the University of Reading and the Meteorological Office, which found an increase in the number of storms since 1910, in part due to climate change.
Cold weather research: Professor Dominik Fleitmann (Archaeology) was a guest on the Paul Hudson Weather Show on BBC Radio Lincolnshire to discuss the abnormally cold decade that occurred in the 15th century, and research that allows us to understand climate of the past.
Variants of word pronunciation: Dr Jane Setter (English) talks to BBC Radio Berkshire about the different ways in which people pronounce the words such as 'lido' and 'scone', and why.
Fake news: Dr Brian Feltham (Politics) talks to BBC Radio Berkshire on the subject of 'fake news' and 'post-truth' - explaining what these terms that we're regularly seeing used in the media actually mean and why they have come about.
Depression in young people: Professor Shirley Reynolds (Psychology) talks to BBC Radio Berkshire about depression, particularly in young men, and what can be done to help combat it.
Reducing climate impact of airlines: Coverage continues of research involving Professor Keith Shine and Dr Emma Irvine (Meteorology), which states airlines could reduce their climate change impact by 10% by making minor alterations to flight paths, at relatively low cost. The Indian Express and Business Fortnight report the research. Read our news story.
Other coverage:
Nutra-ingredients-USA.com covered Reading's research into how blueberries can improve young people's mood.
Dr Marks Pagel's (Ecology and Evolutionary Biology) Ted Talk on how language transforms humanity is mentioned on several US state radio stations.
Student news site The Tab covers the letter of apology from Agrics students for their poor behaviour on a night out last October.
Visiting Henley Business School professor Nick Holley has written the first in a series of articles on the topic of HR for Norwegian site HR Norge.