Agriculture at University of Reading now in the top ten worldwide, according to latest league table
08 March 2017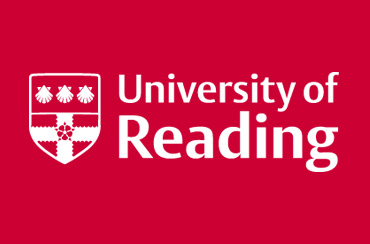 Agriculture at the University of Reading once again tops the UK tables, and for the first time is ranked in the top 10 worldwide.
The success in this year's QS World University Rankings by Subject 2017 sees Reading rank among the world's top 200 higher education institutions in 16 subjects, including making gains in Archaeology, Architecture/Built Environment, Art & Design, History, Engineering - Electrical, Psychology, Mathematics and Business and Management Studies.
This year also sees Reading achieve its highest ever ranking for the Arts and Humanities subject area. Rising 19 places from last year, it now sits just outside the top 100 at 109th in the world. In total, Reading rose in four out of five subject areas.
The University is currently ranked 175th in the world, according to the main QS World University Rankings 2016*.
Reading is ranked internationally as (UK ranking in brackets):
10 for Agriculture (1 in UK)
28 for Archaeology (7)
36 for Architecture/Built Environment (5)
46 for Development Studies (14)
Top 100 for Environmental Sciences (13) and Geography (24)
Top 150 for Art and Design (20), Business & Management Studies (22),Linguistics (14) and English Language & Literature (27)
Top 200 for Economics & Econometrics (17), Accounting & Finance (24), Law (25) and Education (27)
Professor Julian Park, Head of the School of Agriculture, Development and Policy, said: "This result proves that Reading is world leading in relation to research and education in the areas of agriculture, food, nutrition, health and climate change. The top 10 position reflects our global reputation, the excellence of staff and students within the School and the high quality research and teaching facilities that we have."
Professor Gavin Brooks, Pro-Vice-Chancellor for Teaching and Learning at the University of Reading, said: "I am delighted that the University has once again shown great strength in depth, with successes across the arts, social sciences, sciences and business. It is particularly pleasing that we have entered the world top 10 for Agriculture and Forestry for the first time, as well as being fifth in the UK for Architecture/ Built Environment (36th globally) and seventh in the UK for Archaeology (28th globally)."
The QS World University Rankings By Subject are based on measures of academic reputation, the employability of graduates as rated by major employers, and citations for published research.
* This article has been amended to clarify that University of Reading's top 200 ranking in the QS World University Rankings did not mean it was in the "top 1%" globally. This follows the Advertising Standards Authority ruling that Reading, as other universities worldwide have stated, could not use the claim as neither ranking assesses every single higher education institution internationally.
For further details, please read a statement available here.