'It is not the work of fairies' – Reading scientists react to EPA boss' climate change comments
10 March 2017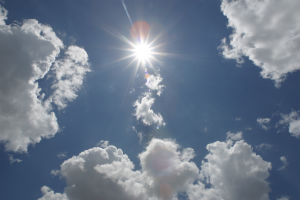 Scientists have hit back after the new head of the US Environmental Protection Agency (EPA) played down the role of carbon dioxide in driving climate change.
Scott Pruitt, appointed by President Donald Trump in January to oversee environmental affairs in the US, told CNBC this week he "would not agree that CO2 is a primary contributor to global warming".
The comments have been met with strong opposition by climate scientists. NASA and the National Oceanic and Atmospheric Administration reported earlier this year that the 2016 average surface temperature on Earth had been a record high for the third year running – something Reading Meteorology academics described as 'entirely expected' due to soaring harmful emissions.
Professor Richard Allan, Professor of Climate Science at Reading, said: "Hundreds of years of scientific research evaluated by thousands of scientists show that greenhouse gas emissions from human activities, most especially carbon dioxide, explain the observed warming of the planet over the past 65 years, nothing else can.
"Not the sun or volcanoes which have a tiny effect over this time period, not particle aerosol pollution which has been blocking out the sunlight and not the fairies."
Professor Keith Shine, Regius Professor of Meteorology and Climate Science, said: "It is worrying to see that Mr Pruitt has been so badly advised on this important issue.
"The evidence that a major part of recent climate change is driven by increasing levels of carbon dioxide is very strong indeed.
"That evidence is rooted in the certainty, established by decades of observations made both in the laboratory and in the atmosphere, of the ability of carbon dioxide molecules to absorb infrared energy."