The Budget according to students, and putting the science back in food - Reading in the news Fri 10 Mar
10 March 2017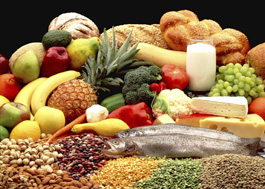 Here is a round-up of the latest media coverage for the University of Reading.
Visit virtual reality ancient Rome: A new online MOOC course featuring a digital recreation of ancient Rome created by Dr Matthew Nicholls (Classics) was reported in a television piece on BBC South, while BBC Radio Berkshire interviewed Dr Nicholls and the story was run by the Reading Chronicle. Dr Nicholls also took part in a very successful Q&A session on Reddit, where he answered questions by interested members of the public. Nearly 4,000 people visited the FutureLearn course page this week as a result. Read our news story.
Students explain the Budget: Three students at Henley Business School featured in videos in a BBC Newsbeat round-up article, in which students react to this year's Budget.
Putting science back in food reporting: FoodManufacture.co.uk interviews Professor Christine Williams (Food and Nutrition) about ensuring sound science is used by media when reporting on foods that are supposedly good or bad for us.
Water and ecosystem project: Work to deliver a new online service to improve management of UK water quality and ecosystems, involving Reading (Geography and Environmental Science), was reported by All Daily News.
Rural robots: Research by Dr Alistair Murdoch (Agriculture) on how robots can be used to reduce the use of chemicals in crop production was reported by Rural News.
Student apology: An apology letter by Agriculture students following complaints about a social was reported by the Reading Chronicle, Scottish Sun, Irish Post and Huffington Post.
Other coverage: