Why parents fear reporting their children's mental health problems - Reading in the news Mon 20 Mar
20 March 2017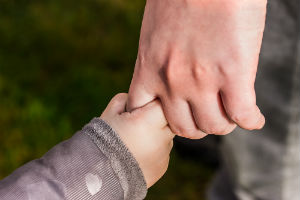 Here is our latest round-up of media coverage featuring the University of Reading.
Children's mental health: Reading research (Psychology) that suggests many children with mental health problems aren't getting the support they need because their parents are reluctant to access services was featured on BBC Breakfast TV (BBC One South). Additionally, BBC Radio Berkshire (19 mins 52 secs) interviewed Tessa Reardon, from the university's Anxiety and Depression in Young People Clinic, and included the study in their news bulletins. Read our news story here.
Predicting Arctic sea ice loss: Dr David Schroeder wrote a blog for the International Business Times on the work done by him and colleagues Professor Danny Feltham and Dr Daniela Flocco (Meteorology) to make earlier and more accurate predictions of how low Arctic sea ice will drop in the summer. BBC Radio Berkshire also interviewed Dr Schroeder for its news bulletins. Read our news story here.
Business event: The Confederation of British Industry (CBI) event hosted by the university last Thursday, where CBI director general addressed Thames Valley Business leaders, was reported by Reading Chronicle. Read our story on the key messages to come out of the event.
Hot drinks and vitamins: Professor Glenn Gibson (Food and Nutritional Science) offered advice on the best drinks to wash down vitamin supplements with, after a study showed tea and coffee destroyed much of the good bacteria. The Daily Mail, Daily Times and New Beauty covered the story.
Thames Valley development: Reading MP Rob Wilson said in an interview with Get Reading a planned third Thames Valley bridge over the River Thames would complement the Thames Valley Science Park being built by the university, providing a boost to the development of the area. Read our story on the first tenants of the science park being announced.
Malaysia accommodation: A memorandum of understanding signed between EcoWorld and University of Reading Malaysia to provide accommodation for students in the developer's Eco Nest development apartments. Yahoo Finance and TheEdgeMarkets.com.
Stress and immunity: A Reading study that showed stress can lower levels of immune antibodies was referenced in an article by Times of India.
British Science Week: BBC Radio Berkshire (41 mins 13 secs) rounded up its British Science Week feature with the university by interviewing Dr Faustina Hwang (Biomedical Engineering) about an app she has developed to help with the care of dementia patients. Read Dr Hwang's blog on the importance of hydration health, and find out more about how the university highlighted health research in the media during British Science Week.
Other coverage
Comments from Dr Ed Hawkins (Meteorology) on the causes of Arctic sea ice loss continue to be picked up by press. North State Journal, Eco-Business and Gas & Electricity, which links it to deaths caused by heatwaves in cities.
This week's 60-second sermon on BBC Radio Berkshire (2 hrs 27 mins 12 secs) was read by the university's Quaker Chaplain Edmund Burke.
Reading graduate Dr Marek Kubik (TSBE) has been listed in the Forbes 30 Under 30 list of talents in the energy sector and returned to the university to talk at a conference on energy storage. Read our news story.