The problem with sugar reform and green Arctic ice - Reading in the news Thu 30 Mar
30 March 2017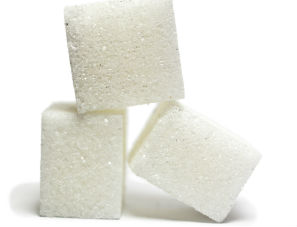 Here is today's round-up of media coverage featuring the University of Reading.
Sugar reform: Visiting professor Julian Cooper (Food Science) helped explain the new government guidelines to the food industry to reduce the amount of sugar it puts into products to BBC Radio 5 Live (13 mins 5 secs) and BBC Sheffield (40 mins 5 secs).
Arctic green ice: Research involving Reading scientists (Meteorology) on why phytoplankton is now able to grow underneath Arctic sea ice due to climate change is reported by Environmental News Network and All Latest News. Read our news story.
University strategies: A feature on UniversityBusiness.com on how universities create their marketing strategies mentions Reading's 'Limitless' concept.
Chip implants: Professor Kevin Warwick (Cybernetics) explained how he did the first experiment on implanting technology into himself at Reading to allow him to control robots using his thoughts. An interview clip was played on BBC Radio 5 Live (1 hr 3 mins 49 secs) and some regional stations. Professor Warwick also gave a full interview to BBC Berkshire (1 hr 20 mins 27 secs).
Robotics course: Reading's Begin Robotics open access online course, run through Future Learn, is referenced in a feature on MakeUseOf.com looking at jobs that will remain even if robots begin taking jobs in some industries. See more information about the course here.
Brexit and agriculture: Professor Richard Bennett (Research Dean for Food and Professor of Agricultural Economics) will attend the EU Energy and Environment Sub-Committee roundtable meeting on Brexit and farm animal welfare on April 5. Details published on PublicNow.com.
Pollinator threat education: An article on IsleOfMan.com about the efforts to teaching children about the threat to pollinators mentions research carried out at Reading (Agri-Environment) on the decline of pollinator colonies. Read more about this research here.
Other coverage