A call to action for the construction industry - Reading in the news Fri 31 Mar
31 March 2017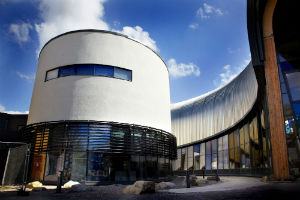 Here is today's round-up of media coverage featuring the University of Reading.
Guardian University Awards: Henley Business School was a runner up in the Employability Initiative category of the Guardian University Awards on Wednesday night.
Ecobuilds: A call to action by sessional lecturer Professor Derek Clements-Croome (TSBE), encouraging delegates at this month's annual Ecobuild conference at ExCeL London to cut carbon and improve wellbeing in homes and offices, features in this report by ICIBSE Journal.
Professor Clements-Croome will also be speaking at Material 2017, a conference to discuss smart technology in the construction industry, in April, as reported by Selfbuilder & Homemaker.
Sustainability initiative in Africa: An article on Henley Business School Africa's initiative in the 2017 Sustainability Summit in Johannesburg in June, with quotes from the Dean Jon Foster-Pedley, features on My News Room.
Green ice mystery: Research involving Reading scientists (Meteorology) that explains why large areas of Arctic sea ice are now suitable for the growth of phytoplankton underneath the ice is covered by Nature World News and Before It's News. Read our news story here.
Other coverage:
Dr Chris Venditti's (Ecology and Evolutionary Biology) comment on research that shows fruit may have played a role in evolution by allowing primates' brains to develop continue to be covered. Philstar and Capital FM online have run stories.
Reading is being listed by Learning Sohu website in the Far East as a good place to study abroad, with Henley Business School and the ICMA cited as particularly attractive options.